Monday, 3 November 2008
On Friday or on Saturday, the balcony that I keep photographing took another hit. I took some photos last night or this morning: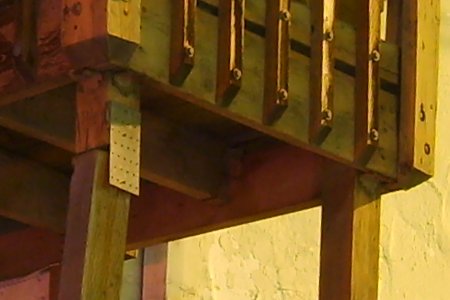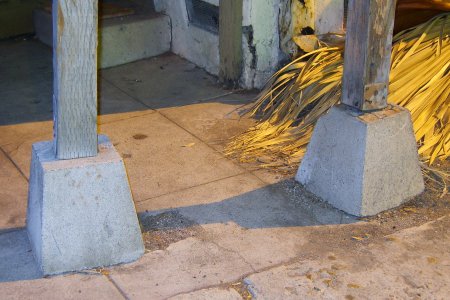 The rough-and-ready repair applied on 20 October was a matter of simply pulling or pushing on the supports in a linear way, and it was none too precisely done. Now, with the south-eastern support and its base twisted, more skill would be required to get things even back to the poor state of 21 October.